4 courses of seasonally delicious and local food, cooked up by Chef Sean and Chef Joe is reason to get excited. This happened on March 28, with Real Food Connections starting a dinner series. This first dinner was called Winter's End. It was a celebration of New Brunswick food paired with Picaroon's beer.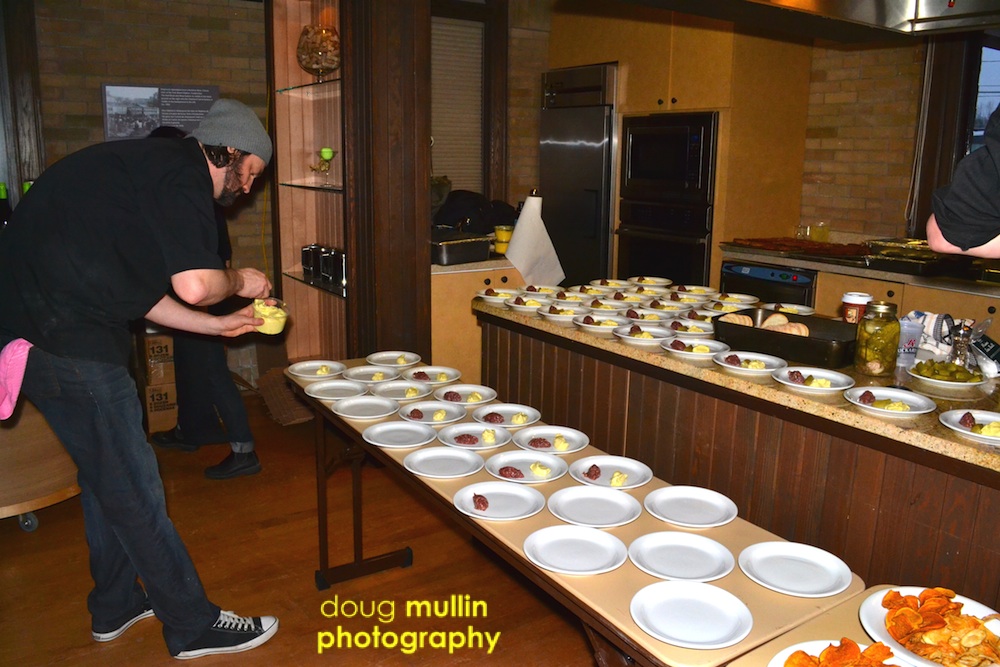 With a main course of Roast Beef, and Maple Dessert to end, the evening was a great chance to meet some new people and to catch up with old friends. All the whole enjoying Picaroon's and great food.
The evening began with pastrami, paired with Timber Hog and continued with fish cakes, served 2 ways. Picaroon's Blonde Ale was matched to the fish cakes, made of Miramichi Smoked Salmon.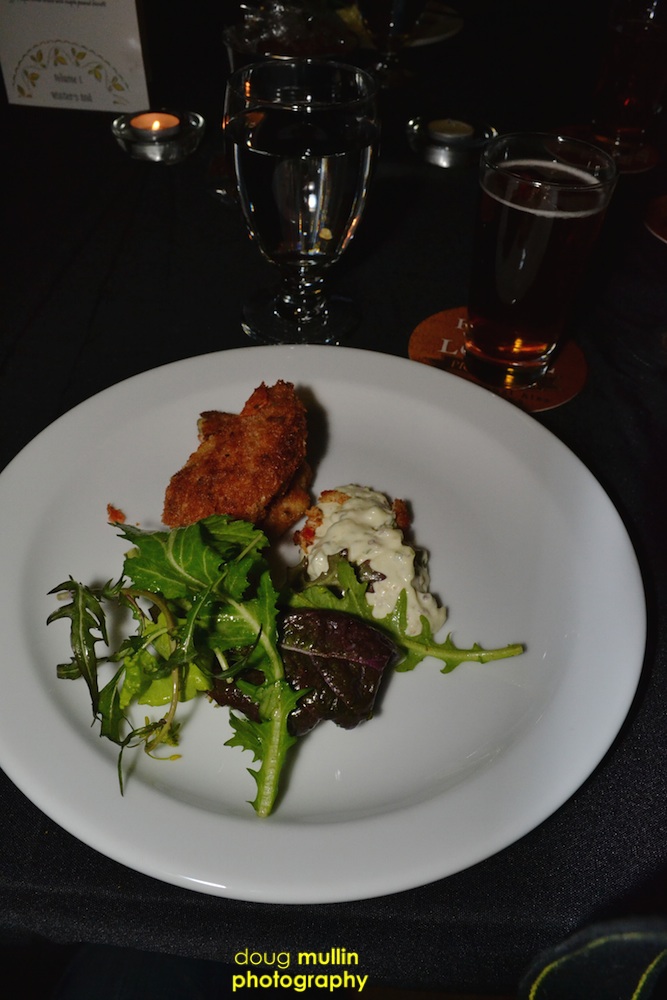 With the Roast Beef, which was ribeye, served with mashed potatoes and roasted root vegetables, the accompanying beer was the Best Bitter.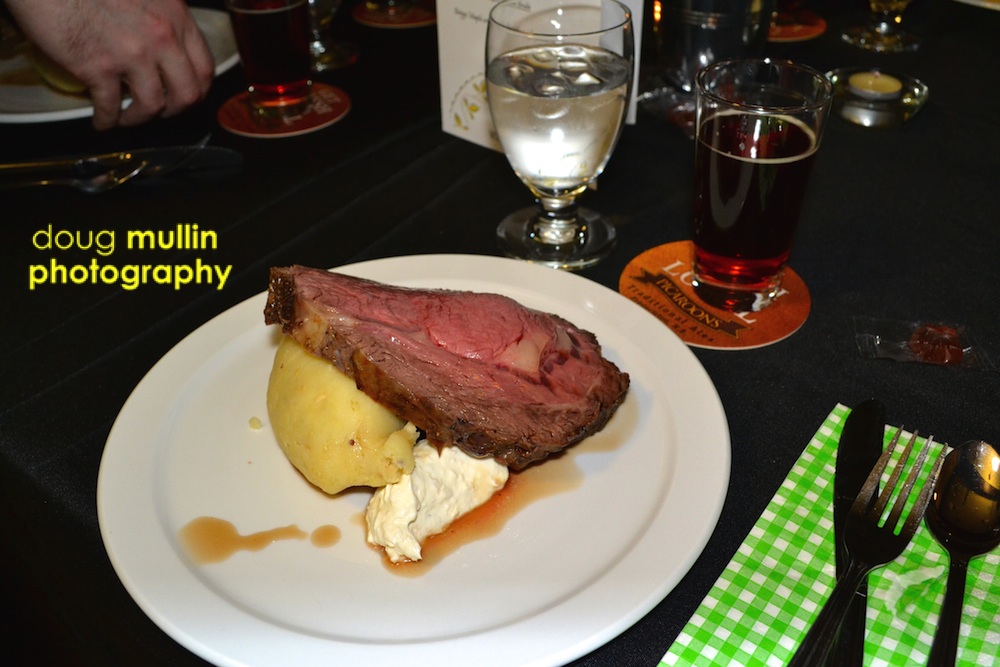 And the cap of the evening, dessert was served with Irish Red. The dessert: Maple Brulee with biscotti, described as a lot of maple on maple. They considered serving Picaroon's seasonal Maple Cream Ale, but thought it was too much maple.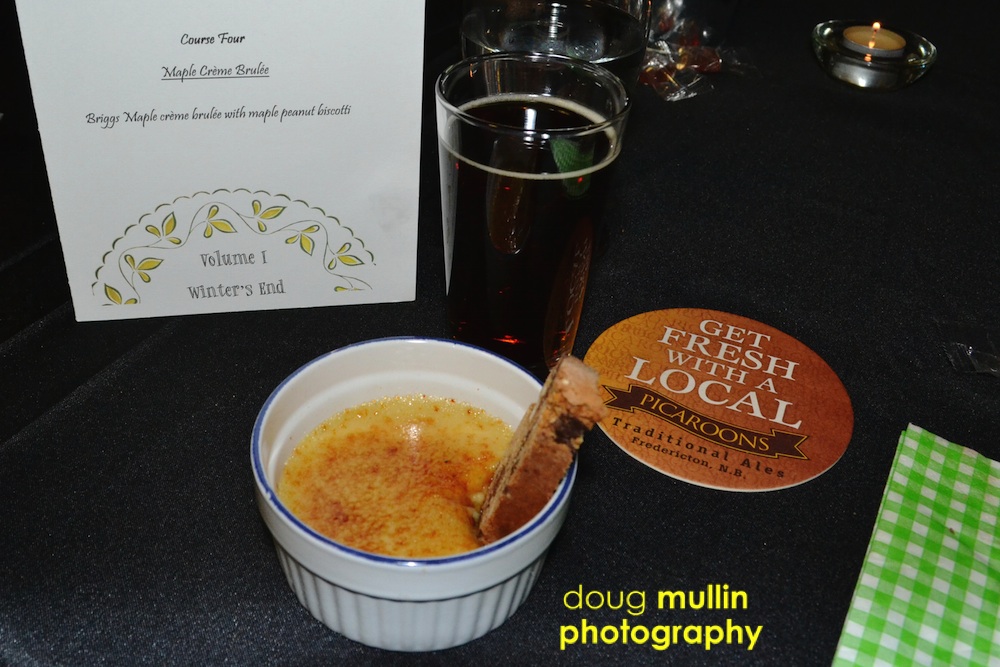 Chef Sean outdid himself with the evening, and the sad note of the evening is the announcement that Chef Sean is packing his knives and chopping to seek new adventure. Don't worry, you will have one more chance to enjoy his culinary skills. The dinner series continues with Volume 2, coming April 25. Purchase tickets online, or in store at 880 Hanwell Road.